Team player.
Jon Macaskill, MMT, is a Navy SEAL Commander turned mindfulness and meditation teacher.  He is a U.S. Naval Academy graduate and holds a Master's degree in Operations Research from the Naval Postgraduate School.
Jon has served in Iraq, Afghanistan, off the coast of Somalia, and in Panama.  Jon is also a valued member of Mission Six Zero, bringing mindfulness and meditation to high performing teams to aid in dealing with stress, anxiety, and depression, all while increasing focus, creativity, and productivity.
He also serves as the Deputy Executive Director for Veteran's PATH, a non-profit organization that works to introduce meditation and mindfulness to veterans to bring them a sense of peace, acceptance, transformation, and honor.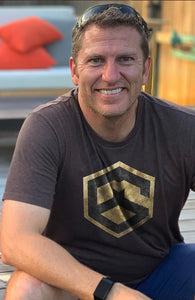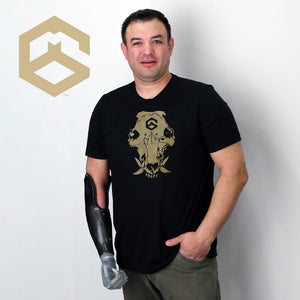 Motivational.
Leroy Petry is a Medal of Honor Recipient and Team Member.
Petry joined the U.S. Army in 1998 and volunteered for the 75th Ranger Regiment because of its reputable history.
He served as a grenadier, squad automatic rifleman, fire team leader, squad leader, operations sergeant and a weapons squad leader.
He has deployed eight times in support of overseas contingency operations with two tours to Iraq and six tours to Afghanistan.
On 26 May 2008, during his seventh deployment, Petry was on a mission to capture a Taliban target. Despite being wounded in both legs by gunfire, Petry continued to fight. When a grenade landed between him and two other soldiers, Petry grabbed it and attempted to throw it away, saving the soldiers' lives but the grenade exploded, severing his right hand.
Petry became the second living recipient of the medal for the war in Afghanistan in 2011. Opting to reenlist in spite of his injury, Petry remained in the U.S. Army until his retirement on 29 July 2014.
He has also been awarded two Bronze Star Medals, a Purple Heart, three Army Commendation Medals, two Army Achievement Medals, Valorous Unit Award, three Army Good Conduct Medals, National Defense Service Medal, Afghanistan Campaign Medal with Combat Star, Iraq Campaign Medal with Combat Star, Global War on Terrorism Expeditionary Medal, Global War on Terrorism Service Medal, Non-commissioned Officer Professional Development Ribbon with numeral 3, Overseas Service Ribbon and the Army Service Ribbon.
Decisive
Jeff "Patch" Adams, former U.S. Army Special Forces and Team Member.
Patch worked in several key positions in Special Forces. He graduated the SF qualification course as a Special Forces Medical Sergeant and became a member of the United States Army Special Forces Command (USASFC) Mountain Team. Later he found his true calling in the Commander's In-extremis Force (CIF).  A no notice rapid reaction crisis response unit that deployed on a 6-hour notice. Within the CIF, Patch held several key positions and quickly moved up the ranks, such as Counter Terrorism Assaulter, Breacher,  Cell Leader & Troop Sergeant Major. He later spent the last 4 years of his career as the Senior Group Special Forces Advanced Urban Combat, Demolitions & Combatives program manager.
Jeff is a native of Spokane, Washington. He previously completed a military career culminating in over twenty-one years of service in the United States Army, 16 of which where in Special Forces. Previous duties include High Altitude Medical instructor, Assault Cell Leader, Assault Troop SGM, Company Operations Sergeant, Jump-Master and program developer/manager for 10th Special Forces Group (Airborne) Advanced Urban Combat Course (SFAUC).  Military deployments included service in Kosovo, Bosnia, Afghanistan, Iraq.
He won the 2016 Colorado Submission Grappling state champion for his class. He owns his own company: Special Operations Fighting and Shooting Tactics (SOFAST) LLC. He resides in Colorado Springs, CO with his wife Claudia of 25 years, His son Tyler (who joined the Army in January 2014 to be assigned at 1st Ranger Battalion) and his youngest son Kalman. He enjoys shooting, MMA, ranching, hunting and fishing. He gives back to his community by coaching football & wrestling.